Fine Rioja Wines was born in 2012 out of our passion for old Riojas and in response to the interest perceived in enthusiasts throughout the world. There was clear international demand for these magnificent wines.
At the outset we found a treasure of more than 100,000 perfectly cellared bottles, with vintages ranging from 1964 to 1995. The entire collection was quickly sold and distributed abroad.
Since these beginnings we have not stopped. We currently have an extensive stock of more than 20,000 bottles in our temperature controlled warehouse in La Rioja, suplying clients throughout Europe, Asia and the United States.
This online store is our response to private enthusiasts who wish to purchase these wines in small quantities. However, our core business is the supply to reputable international wholesalers.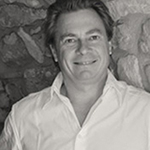 Johnny Hartwright
Johnny's career in the wine industry began in London in the 1980s. Right after finishing his studies, he worked for a leading UK wine company, selling Bordeaux and Burgundy wines to London hotels and restaurants, meanwhile obtaining his Certificate in the Wine & Spirit Education Trust.

Later, Johnny left London and moved to Madrid in 1995, where he worked as CEO for a luxury brand owned by an international group operating in Spain. In 2005 he moved to Barcelona, where he now resides and from where he returned to the wine market in 2010.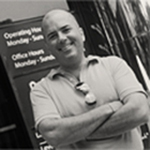 Chris Dury
Chris has been a permanent resident in Singapore for 15 years, where he worked in the corporate sector. In 2012 he left the world of finance to set up some of the most iconic cafes and restaurants in Singapore.

Chris has diverse contacts in the food sector throughout Asia and has been representing Fine Rioja Wines interests in this market for several years.